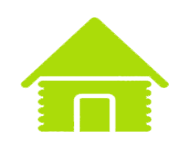 2, 3, 4 Day Adelaide Experiences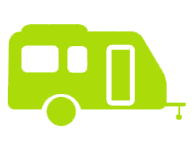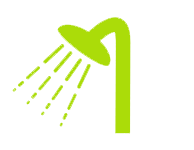 Accomodation
Check our different types of accomodation.
Facilities
Check our list of facilities and activities.
Attractions
Find out what attractions are on Brownhill Creek Tourist Park.
Tourist Accommodation Park & Caravan Site Adelaide
Adelaide's Brownhill Creek Caravan and Holiday Park is just 7 kms from Adelaide CBD and Beaches, with easy access from the South Eastern Freeway, in the leafy eastern suburbs of Mitcham, situated in the Brownhill Creek State Recreation Park.
Our Adelaide Holiday Park Accommodation is the ideal place to relax and unwind in tranquil surroundings. Enjoy the convenience of being 5 minutes from the Cafe's & Bistro's of Norwood and Unley.
Our Caravan Park is also perfectly located for easy access to Adelaide city. 10 minutes from the High Fashion and Cafe's Precinct at Hyde Park, 15 minutes to city and beaches, 15 minutes to the Adelaide Hills, 60 minutes to Barossa Valley, 35 minutes to Fleurieu Peninsula.
Experience Adelaide's famous wine regions by booking a Barossa or McLaren Vale Winery Tour. Ideally located to CBD, Wakefield Hospital, Royal Adelaide Hospital with Direct Bus Routes to City just 7kms.

Pets at manager's discretion
Central dump point
& sullage point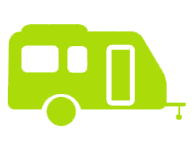 "What a great park!"
Our cabin was clean, everything was easy even with 4 people including a 4 & 7 yr old. Our shower was hot, our bed was comfortable, TV wasn't a little box you would struggle to see and I could cook anything as i normally would at home with all the amenities. Beautifully presented park, lovely wildlife and scenery. Al the alpaca was a hit with our kids. Easy to enter after hours and clear instructions. Extremely Friendly & polite Service from all the staff we encountered. A big credit to all staff and the owners on a lovely, friendly, comfortably and affordable park. 10/10. We have definitely found our new place to stay when we come to Adelaide.
"What a gem!"
So close to the city but a true gem in a fantastic setting. Some cabins have a spacious deck to capture pretty views of the trees lining the creek.. great for breakfast or morning coffee. Good ensuites and everything you need ; the parks for Van's nearby and are lawned. A lovely pool makes for a great stay for school hols or whenever. Nicely run.
"Great place to stay close to Adelaide City"
Great location, with bushwalks and bike trails at your doorstep. Caravan sites are easy to access and the amenities were spotlessly clean and although adequate but could do with an upgrade. Lighting in the middle camp kitchen also needs an upgrade. The Manager and staff very friendly and helpful. We loved the wildlife on our doorstep.
"Nice park, close to Adelaide"
Brown Hill Creek is a quiet park situated in a lovely, tree filled valley. Handy to the city, buses run frequently, an easy walk to Mitcham shopping centre. The park is well managed, amenities are good, and management is helpful and pleasant. We have stayed a number of times, always with complete satisfaction. Thank you.
"Amazing stay"
The photos on the website do not do justice for the tranquility of this tourist park.
Professional and approachable management and staff. Clean and spacious cabins are well kept and supply all that is necessary to make meals as well as the outdoor bbq/kitchen. The park itself is quiet and serene, which is perfect for a relaxing holiday. Would definitely recommend here again, no complaints whatsoever. 10/10.